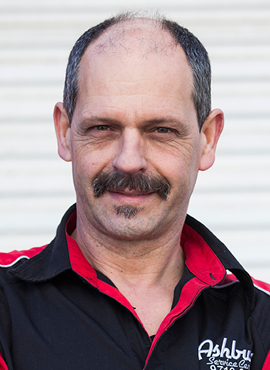 Manuel
Owner and Operator
Having worked as a mechanic in Europe in the 1970s, Manuel moved over to Australia to begin a new life. After working with local businesses and proving himself to be very talented with vehicles, he took the plunge and set up as a self-employed mobile mechanic. With business booming, the time was right to move into a new workshop: Ashbury Service Centre.
Established along with son Danny, Ashbury Service Centre soon picked up a great reputation with the local community. Manuel still takes a hands-on approach to the business today, overseeing work and bringing his extensive knowledge to the garage. There's not much Manuel doesn't know – bring in any make and model, and he'll soon solve the problem.
Danny
Workshop Controller
Ever since Danny was small, he has worked alongside dad Manuel and learned the same skills. Danny's talent for vehicle repair and maintenance showed, and he took up an apprenticeship at a large dealership in Sydney. When Manuel was looking to set up a permanent premises, working with Danny was the natural step for both.
Danny has since established himself as a trusted mechanic in his own right. He prides himself on delivering great service and keeping the workshop on track. Danny has recently been recognised for his efforts, recently been named as a Finalist for Outstanding Business Person of the Year 2015.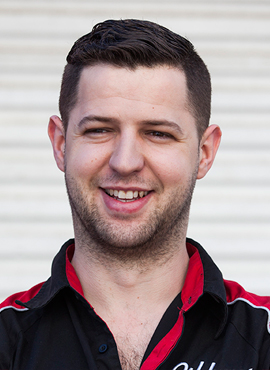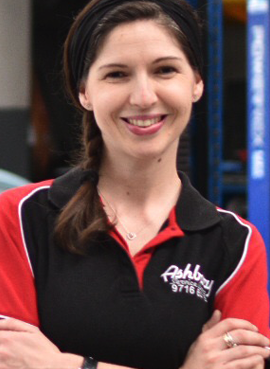 Nicole
Administration, HR & Marketing
Nicole keeps everything running behind the scenes, as our trusted and reliable administrative specialist. A skilled and highly professional accountant, she keeps our books on track and makes sure that we're fully compliant in all areas. Nicole also manages our HR functions and looks after the staff, keeping everyone happy and getting everyone paid. 
If that wasn't enough to keep her busy, Nicole also performs marketing and community engagement services for Ashbury Service Centre. We take pride in our community activity, and we're always looking for new ways to get involved locally. If you've got a question for Nicole, you can get in touch via
email
or telephone. 
Dream car: Volkswagen Beetle