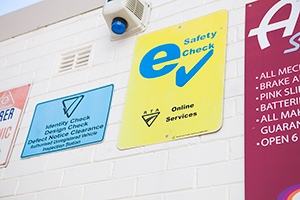 Open Saturdays for your convenience
Is your eSafety Check or Authorised Unregistered Vehicle Inspection due? Those pink slips and blue slips expire when we least expect it, but Ashbury Service Centre is able to offer both inspections from one convenient Inner West Sydney base in Canterbury. What's more, we're open Saturdays to meet expiration needs.
Don't get caught out – book in for your inspection in good time and make sure that your car is allowed on the roads. We're an authorised inspection station for pink slip inspections and blue slip inspections on all makes and models. You can drop your vehicle off or make yourself comfortable whilst you wait in our
comfortable seating area.