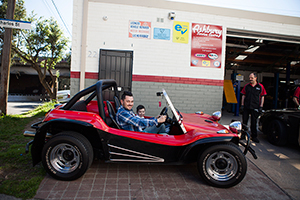 Checking out your potential new car
If you're thinking of buying a second-hand motor, you'll want to know that you're getting what you pay for. A small fee now could save you thousands in repair costs down the line. You can trust our mechanics to give you an honest opinion – we'll advise you on the vehicle's condition and help you to make an educated decision.
We've helped hundreds of clients across the Inner West Sydney area to find their perfect car. Our 62 point safety check is very thorough and gives you peace of mind. With experience in any make and model, we can help you with classic cars, high-end models and work vehicles. Don't make a hasty decision: get an expert's opinion with Ashbury Service Centre.