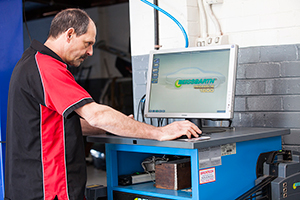 Looking after your wheels
Over time, misaligned wheels can cause tyre wear and leave you needing to replace your tyres more regularly. This can be costly. Badly aligned wheels can even become dangerous, causing problems with your vehicle's handling abilities. If you want to ensure that your car is safe and performing well, have your wheels aligned regularly.
Ashbury Service Centre's skilled and experienced mechanics have the skills and the equipment to perfectly align your wheels. We use state of the art equipment and our professional knowledge to ensure precision. With competitive rates and great service, you can count on our fully trained technicians to do a fantastic job.