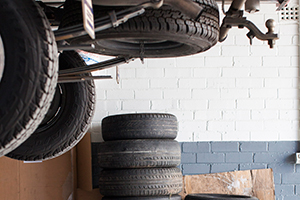 Professional auto technicians in Inner West Sydney
You can protect yourself against expensive vehicle repair costs with regular wheel rotation services by trusted and trained technicians. The skilled team at Ashbury Service Centre offer a professional, affordable service with a full guarantee. Stay safe on the roads and get peace of mind with our wheel rotations – call now for details.
We're available six days a week for wheel care appointments, and we can even collect your vehicle for free if you live locally. With over 30 years of experience and a superb reputation, you can count on our vehicle technicians to do a great job. Look after your wheels: book in to Ashbury Service Centre today.