4 x 4 Suspension & Accessories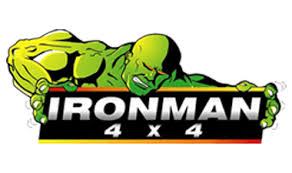 Intro to Ironman 4×4
Sydney's Authorised Supplier & Fitter of Ironman 4×4 Products
On road or off the beaten track, Australia's first choice for 4×4 Suspension and Accessories is Ironman 4×4. Whether you use your 4×4 as a family vehicle or as an off road explorer, Ironman 4×4 has the products that will deliver the comfort and safety you demand.
Ironman 4×4 products have been developed in the harshest proving ground in the world, Australia. Sold in more than 120 countries. For over 50 years customers have put their trust in Ironman 4×4 because Ironman 4×4 delivers quality and value for money.
---
Suspension
Complete integrated suspension systems used by military organisations, fleet and mining
Ironman 4×4 recognise that there is no single solution practical for the varying needs of 4×4 owners and different driving conditions, therefore Ashbury Service Centre, via Ironman 4×4 offer a wide selection of matched components, once fitted will transform the vehicle around the drivers' needs.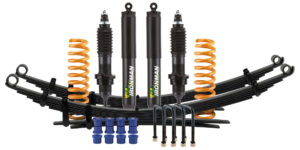 ---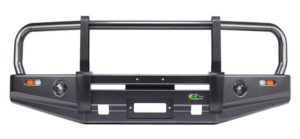 Bullbars
Designed, engineered and tested in Australia.
Bull bars are one of the first accessories to be added to any 4×4, improving your approach angle and significantly improving your frontal protection.
Ironman 4×4 bull bars help protect your vehicle from animal strikes when driving on remote roads, and provide convenient locations to mount other 4×4 accessories such as winches, lights and aerials.
Every Ironman 4×4 bull bar is carefully crafted from premium grade materials and components to deliver the most comprehensive frontal protection and styling available. Carefully modeled using precision 3D vehicle scanning techniques to achieve optimal cosmetic design whilst providing maximum vehicle collision protection.
All Ironman 4×4 bull bars available through Ashbury Service Centre are winch and airbag and ADR compatible to ensure you and your family's safety isn't compromised.
---
Winches
Providing security and peace of mind
12v winches are some of the most effective tools you can have fitted to your 4×4. Perfect for pulling your 4×4 out of a bog, up a hill or through a section that isn't safe to drive. Winches are also useful tools used for removing fallen trees or other obstacles blocking your path.
Over the years Ironman 4×4 has spent significant time developing and improving it's range of winches. With the only winches in the market to come from the factory with a breather on the motor as well as many other class leading features.
Never leave home again without the security and peace of mind offered by a winch from Ironman 4×4 and installation by Ashbury Service Centre.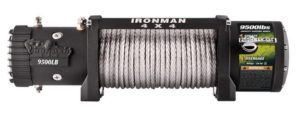 ---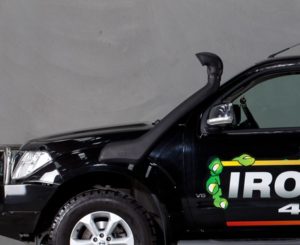 Snorkels
Protecting your 4×4's engine
Snorkels are an excellent way to protect your four wheel drive's engine. The higher air intake gives you the combined benefits of cooler and cleaner air input, safer water crossings and increased airflow for improved performance.
These snorkels are manufactured from high quality materials which are UV resistant to increase longevity, plus a built-in rain deflector to stop water getting in during heavy downpours.
Designed to fit neatly and snugly to the contours and air box configuration of individual vehicles, with full installation instructions and template included, be sure to check that you are ordering correctly for your vehicle make, model and build date.
Available for a wide range of vehicles from Ashbury Service Centre; all designed and engineered to Australian standards.
---
Exhaust Systems
More torque, more power, more efficient!
The Ironman 4×4 BigBore Exhaust System is designed with Australian four wheel driving and touring in mind. Our improved design allows the engine to breathe more efficiently increasing torque and pulling power.
Each system is designed to get the maximum performance and efficiency from the engine, whilst keeping the noise down and allowing for maximum ground clearance.
When developing a new exhaust system our engineers vigorously road test and dyno a standard vehicle to check boost and exhaust temperature. The vehicle is also tested for the standard power and torque output.
From this information, we then engineer and tailor an exhaust system to suit a vehicle's specific requirements, one that provides optimum power, torque and efficiency improvements over a standard factory exhaust.

---

Side Protection
Protecting your vehicle from expensive repair bills!
Protecting your vehicle can sometimes be a low priority, when in fact it can be the most expensive repair on the car! Ironman 4×4 steel powder coated side steps and rails not only give your vehicle protection but also aid you to get in and out of your vehicle. The vehicles body panel protection is an added bonus. Whether in the outback rubbing along dirt walls, or the big smoke where shopping trolleys bounce off your paint work, Ironman 4×4 side steps and rails are a smart investment!
Heavy construction, these steel side steps not only offer you easy access to your vehicle but offer valuable protection to the body of your four wheel drive.
Ironman 4×4 Steel Side Step and Rail – Steel construction with side rail. Compatible with Ironman 4×4 Steel Bull Bars and most other manufacturer's bars. Ironman 4×4 Steel Side Step and Rails are designed, tested and engineered in Australia.
---
Rear Protection
Rear Protection, tow bars and accessories.
Ironman 4×4 has developed a range of step plates to suit our popular Rear Protection Tow Bars.
The step plates provide additional grip for those customers who would like to use the rear bar as an access step.
The plates are made from steel and powdercoated in a textured black finish. Easy to fit and come with the pop rivet to fix them in place, the step plates will be available as an optional extra that can be added onto the rear protection tow bar.

---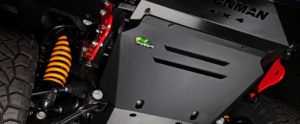 Underbody Protection
Protection plates that perfectly integrate to your vehicle's design
Ironman 4×4 protection plates perfectly integrate to your vehicles design with carefully positioned venting and water dispersion holes. This protects the key components without compromising airflow and durability.
Offroad driving exposes your vehicle to damage from various obstacles such as rocks, logs, bumps and scrapes, particularily prevalent in vehicles with low ride height or independant suspension.
Underbody protection plates are commonly relied upon offroad as a layer of armour underneath your 4×4. However, good design is crutial to ensure the plates are not too heavy and rigid which can actually contribute to severe damage to the structure of your vehicle in the event of a heavy impact.
By using the latest CAD & FEA analysis software, Ironman 4×4 have engineered a solution which protects vulnerable underbody components by safely absorbing impact energy from heavy contact with a solid object.
Ironman 4×4 plates are made from either 2.5mm pressed or 3mm folded steel construction. Pressed ribs and folded reinforcements provide significant strength without adding unnecessary weight to your vehicle.
---
Canopies & Roof Racks
Sydney's Authorised Supplier & Fitter of Ironman 4×4 Products
Roof racks are an essential item for many 4x4ers. Used for everything from storing bulky items out of the vehicles cabin, to collecting firewood at the end of a big days driving. Ironman 4×4 has a full range of steel and alloy roof racks available. With a size and model of roof rack to suit almost every 4WD on the market, we've got you covered.
Ashbury Service Centre can also assist with a range of canopies from Ironman 4×4:
Pinnacle Canopies:
Whether you're on the job or away for the weekend, the Pinnacle canopy will protect your gear!Built using vinyl ester fibreglass, provides the ultimate in strength and durability. Model specific moulding ensures the Pinnacle is stylish and sleek, complementing the contour lines of your vehicle.Large lift up tinted windows provide easy access for those bulky items, with the rear window features a central locking system, and the two side windows have dual locks for added extra security.
Thermo-plas Canopies:
Turn the back of your ute into a safe, lockable dry space with an Ironman Thermo-Plas Canopy.Formed from a single sheet of 9mm ABS Plastic and fully lined the Ironman range of Thermo-Plas canopies are lightweight, strong and built to withstand the harshest Australian conditions.All canopies are fully optioned making them ideal for any 4×2 / 4×4 owner.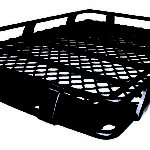 ---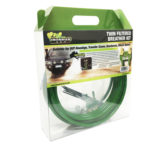 Diff Breathers
Specifically designed for use on vehicles that work in off-road and harsh conditions
In conditions from sub-zero to humid tropics, the Ironman 4×4 twin breather kit is used to raise the height of your vehicles driveline components vents to help prevent water ingress by providing raised filtered ventilation.
The twin manifold allows for multiple components to be connected at one time or double the kit up for extra components. The kit is fully machined aluminium manifold with brass filters with high quality oil resistant reinforced hose.
Ironman 4×4's twin manifold breather kit available from Ashbury Service Centre is suitable for diff housings, transfer cases, gearboxes and winch motors
Kit contains:
1x Twin breather manifold with brass breathers and hose barbs
2x Brass barbs
1x 10m Oil resistant hose
4x Stainless steel hose clamps
2x Self drilling screws
Cable ties
---
Recovery Points & Equipment
Recovery is an inevitability when four wheel driving – be prepared
You need rated recovery points that can safely withstand and distribute the loads of a recovery – which is something stock  tow points aren't designed to do.
Ironman 4×4 has created recovery points that are both rated and designed to be fitted (and sold) in pairs, allowing an equalisation strap to be used and provide multiple attachment points during a recovery.
Powder coated red for ease of identification – especially when covered in dirt and mud, Ironman 4×4 recover points are perfect for winching and snatch recoveries.
With holes to suit a 4.75t shackle, hooking up is simple and compatible with your standard recovery kit.
The recovery equipment available via Ashbury Service Centre includes:
Exhaust Jacks
Recovery Devices & Equipment
Recovery Kits
Recovery Straps & Snatches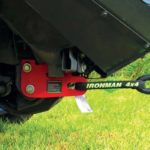 ---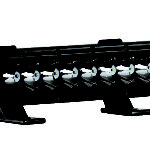 Driving Lights, Dual Batteries & Auto Electrical
Sydney's Authorised Supplier & Fitter of Ironman 4×4 Products
Ironman 4×4's Fit My 4×4 allows you to select your specific vehicle from an extensive list and tailors the products shown on the site to only those that are appropriate for your selected vehicle.
Simply make your vehicle selection and then click on the 'Save & View Products' button and you'll only see the products you need to.
Saving you time and uncertainty, whilst delivering you a product range specific to your needs.
---
Tanks – Fuel & Water
Get the extra touring range you desire
Water in the outback is liquid gold, so set up your vehicle with an Ironman 4×4 Water Tank.
Built tough from food grade UV Stabilised Polyethylene ensures you can enjoy clean, taste free water.
7 different shapes and sizes, offer various carrying solutions depending on your four wheel drive, camper trailer, or caravans requirements.
Complimenting this range is the Ironman 4×4 Water Hose Kit. A high quality 1.5m long clear water hose, complete with tap.
Get the extra touring range you need with an Ironman 4×4 Long Range Fuel Tank.Go the extra mile with an Ironman 4×4 Long Range Fuel Tank!
With designs to suit a wide range of models, with capacities of up to 160L, there is no better way to get extra touring range out of your 4×4.
All Ironman 4×4 long range fuel tanks feature:
5 day pressure tested
Powder coated
2mm aluminised steel
Internal baffles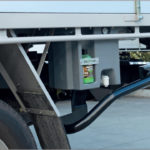 ---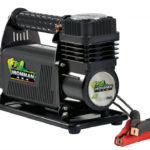 Air Compressors & Tyre Accessories
Sydney's Authorised Supplier of Ironman Air Compressors and tyre accessories
Off-road travel can be tough on tyres and many terrains are best navigated with lower tyre pressures than you would run on the road. Ironman 4×4 and Ashbury Service Centre carries all the right gear to let your tyres down, inflate them back up, check them and do emergency repairs to get you going again.
The range of tyre accessories available via Sydney's Ashbury Service Centre includes:
Speedy Tyre Deflator
Tyre Pressure Gauge
Tyre Repair Cord
Tyre Repair Kit
---
Accessories
Ironman 4×4 Accessories
Through Ashbury Service Centre you have access to the very best 4×4 accessories on the market. Ironman 4×4 accessories will add another level to your 4×4 adventures:
Fishing
Camping Accessories
Awnings
Swags & Tents
Maps, Books, DVDs
Seat Covers
Ute Liners
So much more…
---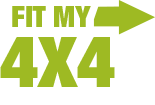 Fit My 4×4
Ensuring the products specific to your needs
Ironman 4×4's Fit My 4×4 allows you to select your specific vehicle from an extensive list and tailors the products shown on the site to only those that are appropriate for your selected vehicle.
Simply make your vehicle selection and then click on the 'Save &a View Products' button and you'll only see the products you need to.
Saving you time and uncertainty, whilst delivering you a product range specific to your needs.