Community

First – AAAA Magazine
Recently the Ashbury Service Centre team were fortunate to be profiled in the Australian Automotive Aftermarket Association Magazine, as part of their Community First features.
Here's a snippet of the interview:
The family owned and run Ashbury Service Centre is known not only for its outstanding service and quality of work, but also for its commitment to its community.
This commitment has seen the business and its members recognised alongside the 'goliaths' of its region time and time again.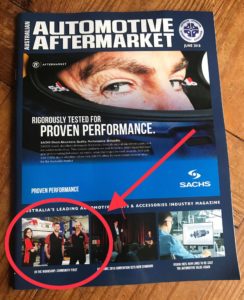 Nicole Kastner is one of those members, recently being awarded as 2018's 'Outstanding Inner Western Woman of the Year' by the respected organisation Western Sydney Women in recognition of her success in business and her community work.
In part due to her work, Ashbury Service Centre has also been recognised as a finalist in the 2018 Australian Small Business Champion Awards – which has also listed Nicole's brother and Ashbury Service Centre lead mechanic Danny Cardoso as a finalist for its Young Small Business Champion Entrepreneur Award. These nods of approval follow on from the business receiving numerous nominations in 2017 and its winning of the Local Business Awards in 2016.
"My parents came over to Australia when I was only nine months old and none of us spoke any English. My dad worked hard and was on the verge of retirement when Danny decided to take up the trade with an apprenticeship at a local dealership," Nicole explains.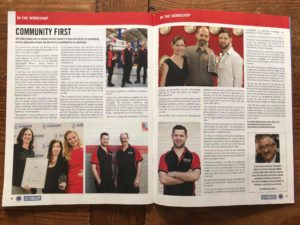 "Dad decided to keep working for a couple of extra years and when Danny got to his final year of his apprenticeship, they decided to rent out what was a truly terrible space to start what is now Ashbury Service Centre from basically nothing. We have a clear memory of one day where the only work we performed was repairing the flat tyre of a passer-by's bicycle – we weren't even comfortable charging for it!
"Ashbury Service Centre started off as a family business, and today is still family-owned and operated. When we started out, I manned the customer service desk, while my younger brother Danny and my father Manuel were the two mechanics.
"After a lot of hard work and dedication and quality workmanship, the word of mouth started to spread, and we were able to purchase a building around the corner a few years later where we set up shop.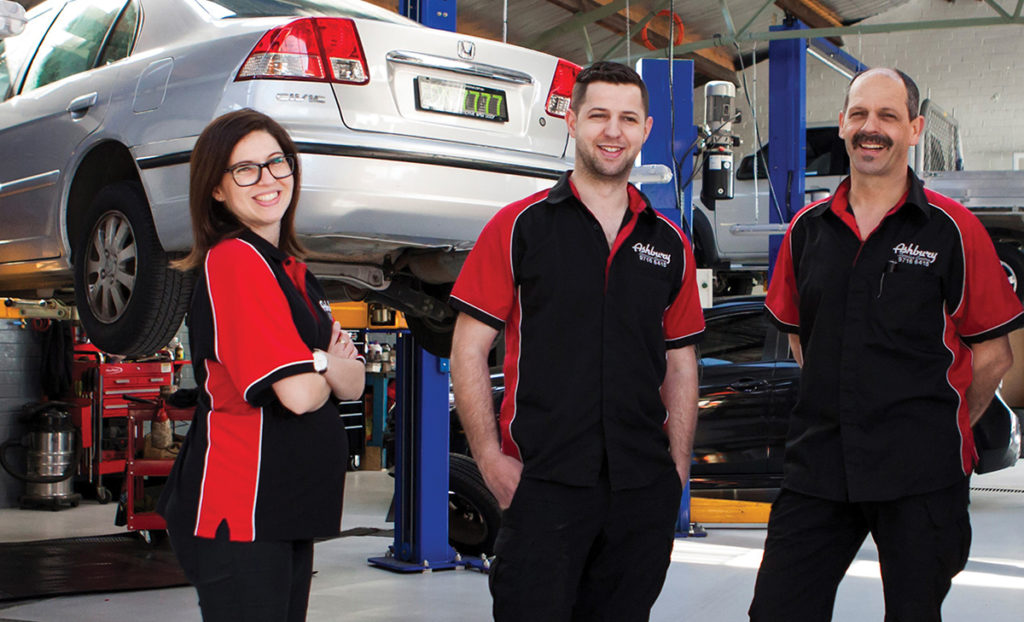 "That is where we really started to succeed and grow and now we have a team of four on the floor, a full-time receptionist and a great base of return clients; are being recognised for awards sponsored by the likes of KPMG and nominated alongside huge names like the Western Sydney Wanderers and the Parramatta Eels; and are seeing our people recognised too – Danny for instance is only 28 and after starting to run the floor at only 21 is now being recognised as a finalist in prestigious awards."
You can read the full article here
We're super proud of this coverage since it has allowed ASC to have a voice and reinforce one of our most important values:
"From the early onset of our business we have always worked with the mantra of treating every customer as family – as a result, we have seen the community embrace us and we are very humbled by their support, it is our honour to be able to give back to them."
To learn more just contact the ASC team today.
For additional recent media coverage: