12

Things we'd love you to know about Ashbury Service Centre
As many of you may already know, Ashbury Service Centre is, and always has been, family owned and operated. Manuel founded the workshop in Ashbury (now based in a state-of-the-art workshop in Canterbury) with son Danny (the Workshop Controller) and daughter Nicole (the Business Development Manager). Danny completed his automotive technician apprenticeship at the VW dealership in Sydney's inner west. Nicole is a qualified accountant and is balancing her role at ASC with working at Australia's most reputable charity. With the family welcoming three grandchildren in just the last 15 months there might just be another generation of ASC in the making. But there's a few more things we'd love you to know about us.
Our History: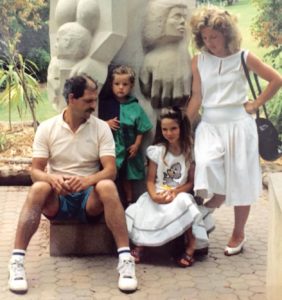 1.Manuel began in the mechanical trade at the tender age of 16. In 1984 he and his wife, along with their newborn, immigrated to Australia with only a suitcase each and not knowing a word of English.
2. Manuel's longest serving customer dates back to 1994 and is now President of a prominent Sydney Community Group.
3. The most valuable car ASC has worked on was a McLaren worth more than $500k; the least expensive is simply known to most as 'The Blue Beast'.
4. ASC is heavily involved in community projects, donating products and services to local community groups, sporting clubs, locals schools and organisations. There is even a 'Cash Back Offer' when we donate a portion of a sale back to a local group.
Our Accomplishments:
5. Ashbury Service Centre was named the winner of the 2016 Local Business Awards for the Automotive Services Category.
6. Danny has been named Finalist for Business Person of the Year two years running.
Our Services:
7. Ashbury Service Centre does all tyre work which is often found only at tyre specialty stores. This includes supply and fit, wheel alignment, balancing and rotation; this means that the vehicle doesn't need to leave the premises for any work to be completed.
8. ASC can perform your new car services with approved parts and products without voiding your new car warranty.
9. Whilst you wait for your pink slip, you have access to hi speed wifi, tv, a variety of current magazines, Nespresso coffee whilst you can relax on our Matt Blatt couch.
Our Premises:
10. ASC's premises, 22 Charles Street in Canterbury is one of only two buildings remaining after a complete overhaul of Charles Street. There is a forecast of over 1000 new apartments in a once desolate industrial area.
11. The address of 22 Charles Street in Canterbury has had an operational mechanical workshop at the site for over 40 years.
12. ASC is positioned by the Cooks River Pathway, down the road from Canterbury Station, across the footbridge leading to the Canterbury Aquatic Centre and Canterbury Ice Rink.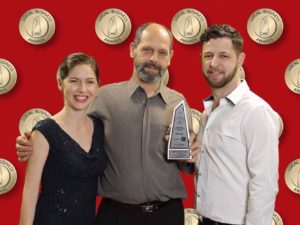 And our love of all things mechanical goes beyond the workshop doors with Manuel and Danny having a huge heart for Minis. Manuel once owend a 1976 Mini Clubman only selling it so he could travel to Australia and Danny actually owns an original 1970 Mini Innocenti, imported from Italy, and 1 of only 2 in Australia. 
So now that you know more about us it's over to you, what else do you want to know about? Do you want any specific topics covered or questions answered? We're here to help you in any way that we can so just let us know. Leave a comment below or you can contact the ASC team here.