2018

– An ASC Year in Review
Looking back over 2018 we couldn't be more proud of all we have achieved, we couldn't have done it without our fabulous clients, the local community and our dedicated team. 
Here's our highlights: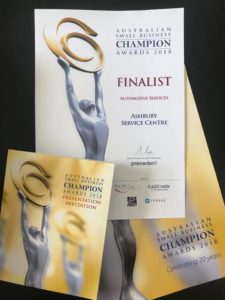 We were nominated as a finalist at the Australian Small Business Champion Awards. The award program is

the most prestigious and comprehensive program that recognises small businesses throughout the nation. Only a handful of finalists hare selected and we were honoured to be recognised as one of the best in the business.
Danny was shortlisted for Finalist at the Australian Small Business Champion Awards for Young Entrepreneur 2018. It was a wonderful recognition for all his hard work.

When Danny opened the doors to ASC back in 2011 he was only 21 – his age and inexperience led skeptics to wonder but he has defied the odds and led a 'well oiled' workshop ever since.
We joined the important work of Share the Dignity and were featured on Channel 7's Sunrise. ASC are an official collection point for the cause, the only automotive workshop in Sydney to do so. Together with local businesses and the community, we were able to collect over 10,000 individual sanitary products that would assist women in need through the April and August collection drives.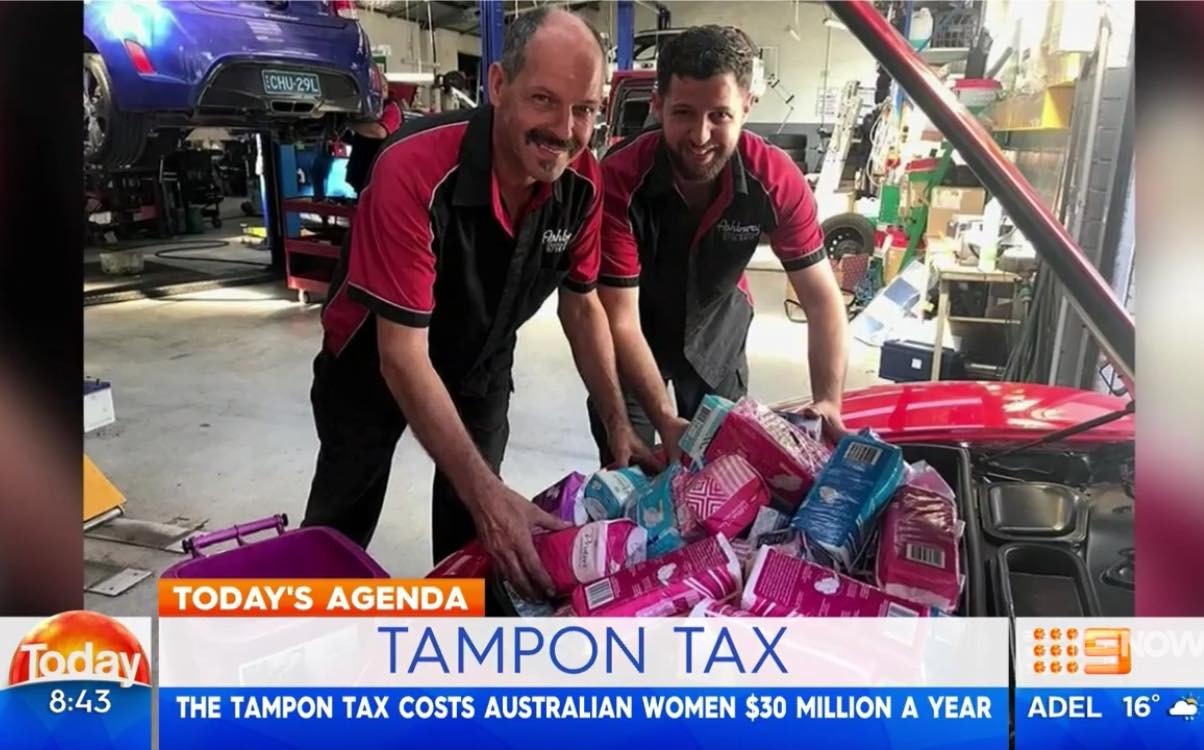 In the lead up to Christmas we were also involved in Share the Dignity's #itsinthebag campaign. For this initiative, handbags filled with essentials are collected to be gifted to those who would otherwise go without. We were proud to make a considerable contribution and look forward to supporting the cause again in 2019.
We ran a drool worthy competition for Valentine's Day including a self drive experience in Fuga Veloce's Ferrari 360 Spider; the lucky winner took the sportscar (and her sister!) for a spin over to the Blue Mountains.
The ASC team were honoured to be named as a Finalist in this Year's Canterbury Bankstown Local Business Awards. Local businesses are nominated for excelling in their industry by the public before being put forward to the official judges. We're stoked to have been nominated over the last few consecutive years by members of our local community.
In 2018 we became an authorised ATE Brake Centre; they are the leaders in brake control and wheel brakes. With only a select handful of Brake Centres in Sydney, we pride ourselves in partnering with ATE who has been setting standards in quality, innovation, and system compatibility for more than 100 years.
Nicole was awarded Inner West Woman of the Year by Western Sydney Women sponsored by KPMG and Club Marconi. This was in recognition of her success in business, namely transforming the stereotype of a local mechanic and her community work over the last 12 months.
Media wise – we received a double spread in the Automotive Aftermarket Magazine and a feature article in Capricorn's Ignition Publication.
We hosted over a dozen of the Ladies Car Care Courses, the only one of its kind in Sydney- created by a woman for women and supported by a qualified technician. All courses were fully sold out and all attendees are now more comfortable in and around their vehicle.
The strongest team at ASC since its inception now exists with a team of four mechanics and a receptionist. We're committed to a dedicated, quality team to ensure our strong focus on personalised, exceptional customer service and precise workmanship continues for each and every one of our customers.
And, last but by no means least, we welcomed our youngest 'Apprentice' into the family. His arrival makes a total of four grandchildren under the age of four – putting the family into 'family' business and hopefully setting the business up for the future.
To find out all about what we have planned for this year we welcome you to follow along on our Facebook page.
Here's to a fantastic 2019…we're ready!