ASC

join forces with Ironman
We have some exciting news…
Ashbury Service Centre is now an approved Ironman 4×4 GVM Upgrade Supplier and Installer!
We're the only Ironman 4×4 authorised dealer in Sydney's Inner West servicing the area from Sydney's CBD all the way to Fairfield and surrounds.
You can drop your 4WD off for installation of your Ironman 4×4 products and either take our courtesy car (at no extra charge). Otherwise, as we are the closest supplier/fitter to Sydney's CBD you can take a few minutes stroll from Canterbury station where the train is 15 minute direct route to the city.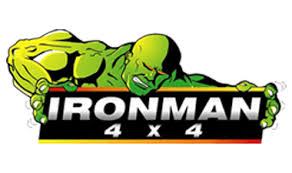 What does this mean?
We are now your one stop shop for all your 4wd needs. From water tanks to driving lights and recovery points – we can supply it and we can fit it too. No more running all over town. No more taking a risk on Ebay with non-genuine 4WD parts and accessories. No more scary DIY installations.
The Ironman 4×4 range includes:
Alu-cabs
Suspension
Bullbars
Rated Recovery Points
Side Protection & Steps
Driving Lights
Winches
Snorkels
Rear Protection
Towing & Accessories

Canopies
Locksafe Drawer Systems
Ute Liners
Roof Racks
Long Range Fuel Tanks
Underbody Protection
Air Compressors & Tyre Accessories
Recovery Equipment
Dual Battery & Auto Electrical

Icecube Fridge Freezers
Seat Covers
Camping & Lifestyle
Fishing
Water Tanks
Storage
Exhaust Systems
Diff Breathers
Maps, Books & DVDs






And if you need 4×4 solutions on a fleet level – we can help with that too. In conjunction with Ironman 4×4 Ashbury Service Centre offers:
Fleet & Mining Solutions
Fleet Trays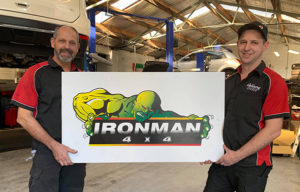 Who is Ironman 4×4?
Ironman 4×4 products are designed in Australia and distributed throughout the world.
Originally established in 1958, as a Melbourne based suspension parts manufacturer, named Jacob Spring Works. The company in 1982 took shape as JSW Parts, (short for Jacob Spring Works) to design and supply leaf and coil springs for cars, trucks, buses and 4×4 vehicles. JSW Parts soon became well known as a manufacturer and supplier of suspension parts all around the world.
In 1988 JSW Parts launched the Ironman 4×4 brand of springs and suspension parts in response to the increasing popularity of 4×4 vehicles, recognising that standard suspension systems alone were not designed to cope with additional loads of bull bars, winches and extra fuel tanks.
Driven by explosive sales of 4×4's, in 2004 the Ironman 4×4 range of products expanded quickly to meet the demand of off road users seeking solutions which would allow their vehicles to go off road loaded with accessories such as winches, recovery equipment, protective bars, canopies, lighting and electrical upgrades.

Today the vast continent of Australia serves as the perfect testing ground for Ironman 4×4 products, so whether crossing the outback in search of adventure or just driving the children to school in your local suburb, Ironman 4×4 can offer quality and value for money.
Many fleet and military organisations throughout the world have acknowledged the quality design and manufacture of Ironman 4×4 products. Together with these serious solutions, Ironman 4×4 products are also chosen the world over by off-road competition teams and drivers, and have successfully completed the Dakar Rally.
Ironman 4×4 provide great value for money solutions for all sectors within the 4×4 industry, with a versatile and forward thinking approach, whether it be recreational, military or commercial use we at Ironman 4×4 can safely say that you are using world class products.
So, if you live or work in Sydney's Inner West, Western Sydney, Canterbury or surrounds, Ashbury Service Centre is now your local Ironman 4×4 approved supplier and installer.
To learn more, CLICK HERE, or if you already have your wish list, CALL US and we can organise the rest.